Employer of the Month - Kindred Healthcare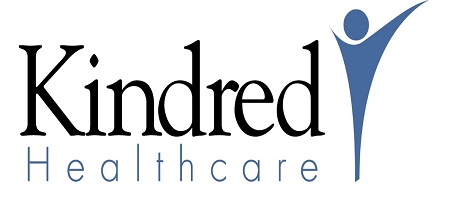 Come and grow your career with Kindred Hospitals, a division of Kindred Healthcare. As the nation's largest provider of post-acute care, Kindred now has the ability to meet the health and wellness needs of senior Americans from hospital to home. We have over 100,000 dedicated employees taking care of over 1,000,000 people in nearly 2,700 locations in 46 states and have been ranked among Fortune Magazine's Most Admired Healthcare companies for eight years. 
Our culture of caring for our patients and residents begins with our core values – our employees.  We offer comprehensive compensation and benefits packages including a 401K match program, tuition reimbursement, leadership training opportunities, and more!
We are committed to fostering professional growth and dedicated healthcare teams that make us the provider of choice.  We embrace a diverse workforce and understand that hiring outstanding people is the key to providing quality care – and quality care is what we do every day!  Join us! 
We are hiring: 
Hospitality/M.D.
Registered Nurses - $5,000 Sign-On Bonus Available!
ICU Registered Nurse - $5,000 Sign-On Bonus Available!
Licensed Practical Nurses - $5,000 Sign-On Bonus Available!
View all of our open opportunities at KindredCareers.com