Keith A. Hitz, MBA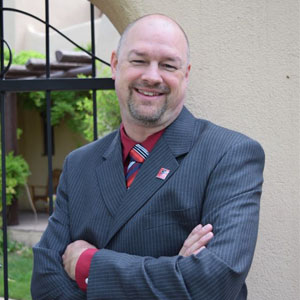 Contact
Employer Outreach Manager / Co-op Education Coordinator

Keith first started working for UNM Career Services in 2005 and has risen up the ranks to become the Employer Outreach Manager in the Summer of 2011. Keith has since transformed his position to include more community and employer engagement to really get to know our employer partners looking to recruit UNM students and alumni. For instance, Keith is currently an Ambassador for the Albuquerque Economic Development Office, which strives to bring more businesses to Albuquerque and to assist businesses who currently reside in Albuquerque. Keith is the Past President of the New Mexico Consortium of Career Educators and Employers where he meets quarterly with other career center personnel and employers from across New Mexico.
Other organizations that Keith is a part of include: NACE, SoACE, MPACE, SHRM, HRMA, Albuquerque Hispano Chamber of Commerce.
In addition, Keith serves as our Career Services Cooperative Education faculty Instructor of record since 2010, and has the great opportunity to visit with students on a regular basis to inform them more on our co-op education program run through our office.
Keith moved down to Albuquerque from Green Bay, Wisconsin in 2001 to complete his bachelor degree in Accounting & Finance from the University of New Mexico – Anderson School of Management (ASM) where he has also completed his MBA (Master of Business Administration) in 2015. The 360 days of sunshine and the welcoming people of New Mexico have captured his heart.
Keith's hobbies include spending time with his wife and 13 year old son, cardio work-outs while reading fiction novels, motorcycling, playing Xbox One video games, and cheering his Green Bay Packers to victory!  Go Pack Go!  Go LOBOS!