Student Success Stories
---
---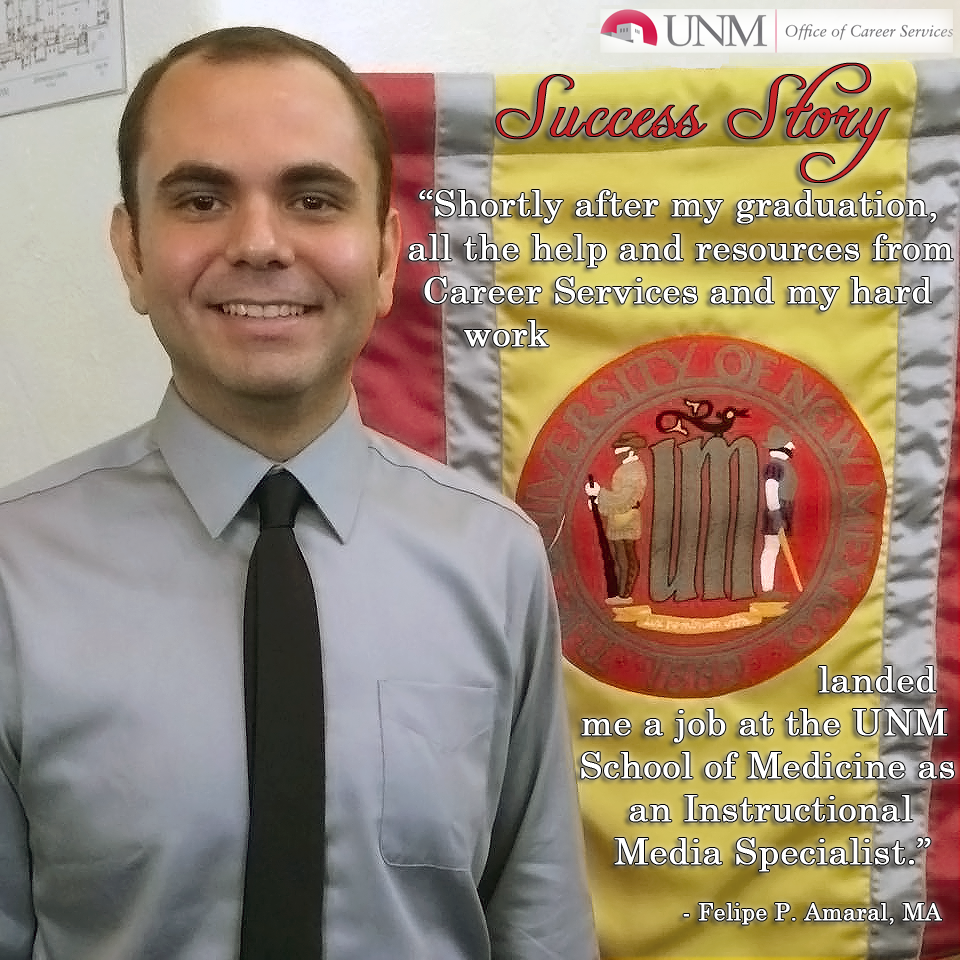 ---

---


---
---
Stephanie Rocha
Graduating Senior, Mechanical Engineering
Services Used:
Engineering and Science Career Fair
Career workshops
I am the first in the family to attend college. I am the first in my entire family, cousins, aunts, uncles, and everyone to graduate as an engineer. As a freshman I decided to major in mechanical engineering, but I was not completely interested in the automobile industry, so I decided to focus on space exploration. As a college junior I applied to a NASA internship and later that year I was accepted and had to take a semester off of school to complete my internship at NASA's Stennis Space Center in the state of Mississippi. This was a great opportunity for me, and having to make that choice of taking time off of school and moving to a different state where I did not know anyone was tough, but I do not regret it. I learned more about my field of study and met so many wonderful mentors.
Throughout my internship with NASA, I had the opportunity to travel to Kennedy Space Center in Florida, learn a different programming language, worked with autonomous control systems, witnesses how NASA conducts the tests of rocket engines that will be used for deep space exploration, met an astronaut and volunteered at the space and science museum during the weekends.
I encourage other students to look for internships early on, for they provide you with hands on experience and invaluable networking opportunities. During my time at UNM I attended the different engineering career fairs hosted by UNM's career services, went to different workshops about how to write a resume or a personal statement. UNM has the resources for every student to be successful no matter what field of study they choose.
Felipe's Success Story
Services Used:
Walk in consultations to review CV and cover letter
Mock interview
Lobo Career Connection
Success Story:
"I graduated in December 2014 with my second Master's degree from UNM in Organizational Learning and Instructional Technology. Being an international student, I have a whole new set of challenges when it comes to job searching. Being aware of that, I looked for the help of Career Services early on. Prior to my graduation, I visited the office several times and met with career advisors such as Matt Apodaca, Tara Hackel, and Megan Phillips. They helped me with job searching, cover letter review, and resume review. I also had a recorded mock interview, which was extremely helpful in preparing me for the interview process. They even looked up jobs at UNM in my field and encouraged me to apply. Shortly after my graduation, all the help and resources from Career Services and my hard work landed me a job at the UNM School of Medicine as an Instructional Media Specialist. I am truly grateful for the services and people at UNM career Services. They go above and beyond their duty!"
---
---
Alumni Jett Metcalf's Success Story
Major: History and Strategic Communications
Services Used:
Career counseling
Job searching through job database
Success Story:
I visited the career services center several times, for advice on career options and putting myself in line with them, but my most notable success when I was getting close to graduating and had 0 prospects with 3 months left to go. I decided to look on Lobo Career Connection (the job database used at the time), where I found a full-time role for a entry-level Technical Recruiter. I was doing student recruitment at the time, so I figured it was worth the leap of faith and asked if they had any internships available. I interviewed with Aerotek, and landed a recruiter intern position which translated to a full-time role upon graduation. It was a great experience and gave me a lot of exposure to recruitment, which after a year ended up translating to an opportunity to recruit for University Graduate Software Engineers at Google in Mountain View, CA who appreciated my blend of technical recruiting and student recruitment from UNM! I feel grateful for this opportunity and truly believe UNM Career Services set me in the right path to where I am today!
---
---
Alumni Marcus Zuniga's Success Story
Services Used:
Appointment to review resume and cover letter 
Graduate school application

Interview practice 
Success Story:
UNM Careers Services is a program I recommend all students and alumni to engage with at one point or another. The program has been instrumental in counselling me during the pursuit of each professional opportunity I have acquired since I graduated from UNM with a Bachelor of Fine Arts in Studio Art. I successfully applied for and completed two internships at internationally renowned contemporary art museums. I then went on to secure a full time position at prominent Santa Fe contemporary art gallery. In the fall, I will be attending an internationally recognized Master of Fine Arts program in California. UNM Career Services assisted and counselled me when I was in the process of applying for each of these opportunities. An individual from the UNM Career Services team worth boldly mentioning is Autumn Collins. I was referred to meet with Autumn by the UNM College of Fine Arts, as her background offered familiarity with students pursuing careers in the arts. Each session I participated in at UNM Career Services, was an individual meeting with Autumn to logistically discuss and set forth a plan of action for each opportunity I sought out. I am grateful to have access to the resources of the UNM Career Services program both when I an undergraduate student, and now as one of the alumni of UNM.
---
---